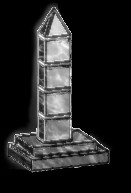 ---
---
The Nightmare Mudlib supports several different sets of escape sequences 
for maximum compatibility with the various terminal emulations out there. 
Most terminal emulations (vt100) for example either use the full ansi 
escape sequences or the sequences for bolding.  Nightmare supports the 
following escape sequence protocols: 
 
ansi 
ansi-status 
freedom 
xterm 
unknown (this is default, for non-color terminals) 
 
Use the <setenv> command to set your terminal protocol. 
Check <help color> to see how to say things in color. 
Note that many mud clients use escape sequences, and therefore may become 
confused by certain terminal types.  'unknown' will never mess up.